You just don't know it... yet!
And the reasons you don't know it, are...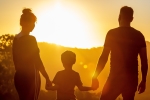 Nobody told you when you were a kid

Your ideas are not easily accepted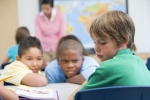 They bullied and abused you

Your own emotions often confuse you
But there is nothing wrong about you, You actually have superpowers... and I can help you discover them, With my proved coaching program
Live, Thrive, Lead
About time for someone sensitive to let go of the most powerful limits and beliefs, to develop a mindset that leads to an effortless and extraordinary life and of course to move on with goal setting and achieving.
What includes the Live, Thrive Lead Individual or Group Coaching program?

Discover yourself
Explore your sensitivity and all its characteristics. Discover all the emotions, thoughts and sensations that come or being amplified because of your sensitivity and get familiar with them.

Find your Superpowers
When you feel good with yourself and your sensitivity you will find out that behind the sensitivity that made you feel weak and vulnerable, there is amazing power.

Feel good with your sensitivity
Accept all the things you discovered in the first process, even though up to now they made you very angry or insecure. Acceptance of your nature makes you free!

Live, Thrive, Lead
Now that you are familiar with your special powers, you are ready to be what you really are. Someone who feel how to be successful, someone who tries new things, maybe someone who can lead and even make the world a better place.
Click Here to find the right moment to discuss the coaching possibilities.
But that's not allthere are more wonderful tools
And there are still more, let's talk about them